REC Team
Executive Director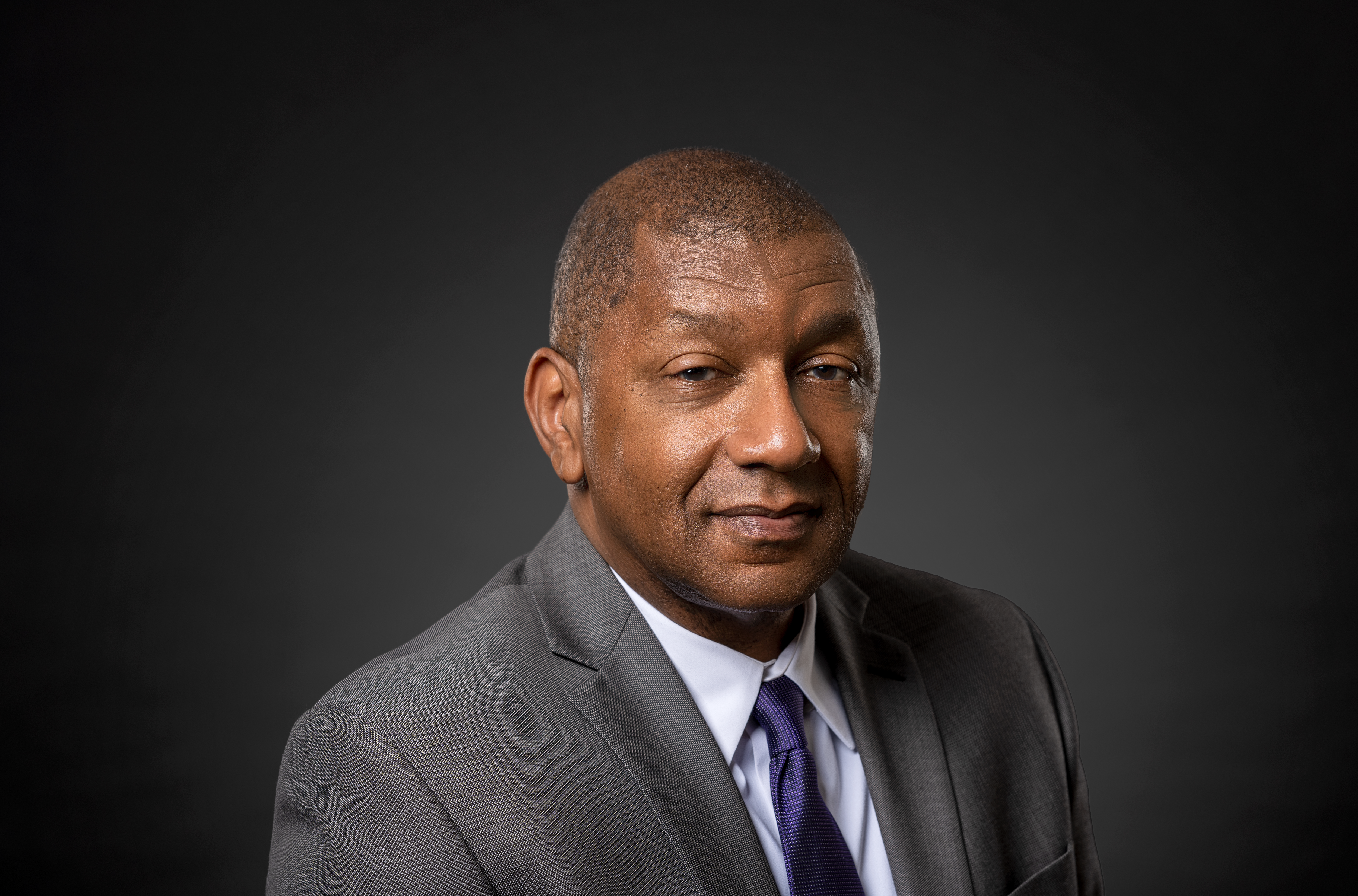 Ph.D. in Clinical Psychology, Fuller Graduate School of Psychology, 1985.
B.A. in Psychology and Sociology, Eastern College, 1980.
Administrative Support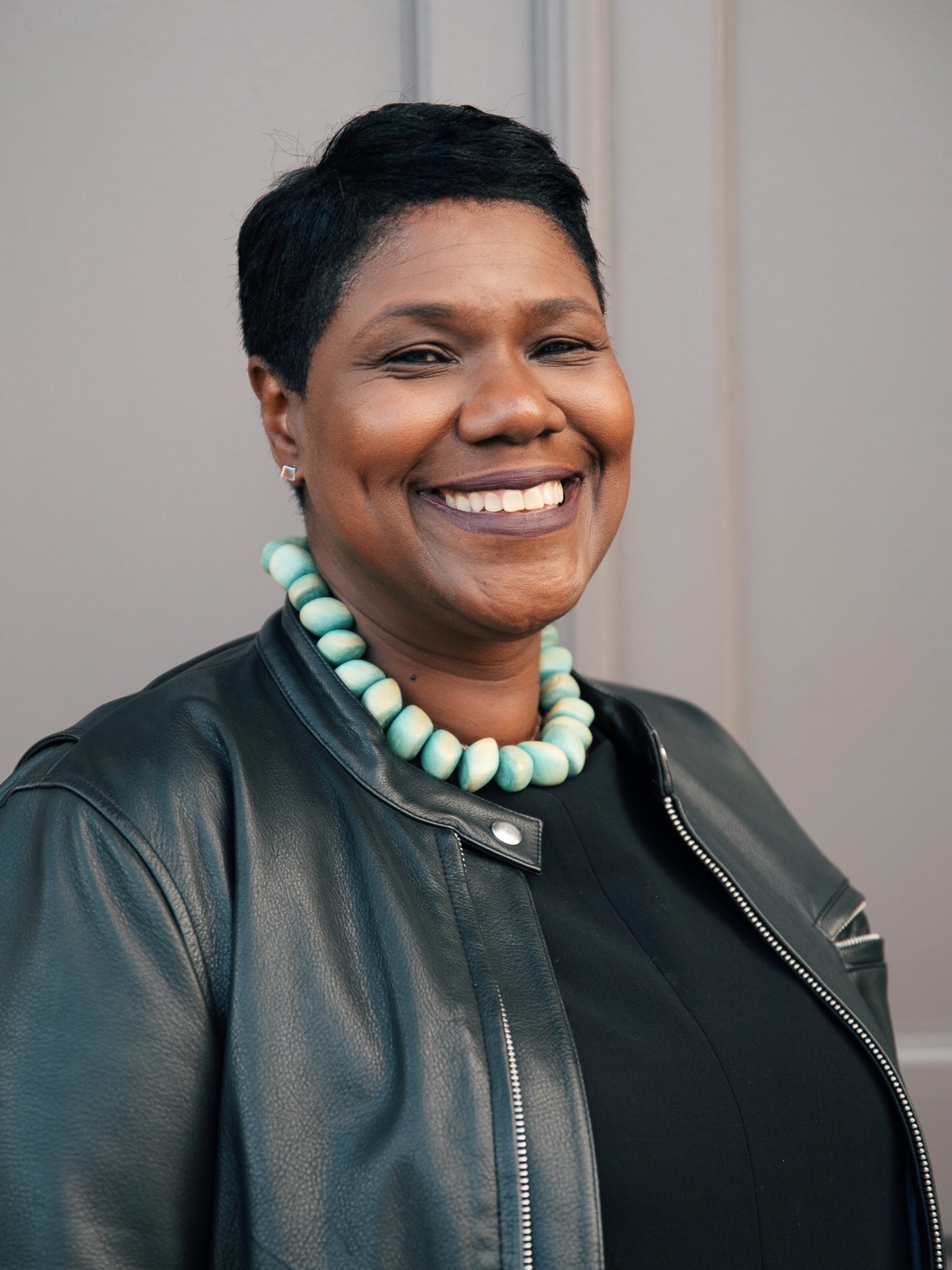 Rhonda Williams, M.L.S
Rhonda Williams brings an industrious work ethic and a wide range of expertise from a broad array of professional backgrounds. Her professional journey spans over 20 years in the areas of executive administration, program and project management in advertising and higher education, news research, broadcast entertainment production and postproduction, and teaching ESL in higher education internationally. She is a writer and a motivational and inspirational speaker.
She attended Bennett College in Greensboro, North Carolina, and was on the National Dean's List her freshman, sophomore, and senior years. Her junior year she pledged Alpha Kappa Alpha Sorority, Inc., Zeti Xi Chapter. She received her master's degree in legal studies with a concentration in higher education from Kaplan University in 2011 as a single mom and Senior Project Manager for Spike Lee's boutique advertising agency in Brooklyn, New York. 
Rhonda has worked for ABC News as a network news researcher and logistics coordinator in New York and as a freelance chyron operator for Carole Simpson's World News Tonight Sunday in Washington, D.C.; for Fox as an associate producer and researcher for the "Richard Vallee" (Hell's Angels bomb expert) segment of America's Most Wanted; and for CNN as a logistics manager for the Washington, D.C. bureau international assignment desk. She has also worked as an ESL instructor and mentor for Suffolk University's international division and the World Bank after learning French while living in Dakar, Senegal. Other roles have included senior project manager at Spike Lee's DDB advertising agency in Brooklyn, New York; office manager for the Diocese of Trenton's Catholic Charites – Hurricane Sandy Division offices; and executive assistant to the executive director and assistant director of finance for the New Jersey State Department of Community Affairs. One of her most memorable positions was as executive assistant for the National Basketball Players Association (NBPA), the legal division of the National Basketball Association (NBA), where she supported the first Black female executive director for a major sports association, as well as the CFO and other executives, and experienced Kobe Bryant's public retirement from the NBA and celebration alongside his wonderful family, fellow teammates, and colleagues at the 2016 NBA All-Star Game in Toronto, Canada. 
Rhonda currently works as an administrative coordinator/manager for Penn GSE's Racial Empowerment Collaborative under the astute leadership of Dr. Howard Stevenson. In 2021, Dr. Stevenson and then-Dean Pam Grossman nominated her for the 36-seat university-wide professional navigation cohort called the Penn Career Navigator Program 2021. The annual professional development program is designed for staff who have demonstrated exceptional performance in their current roles. She also attended the Lion's Story Village racial literacy summer institute in 2021, where she received foundational skills and training certification on racial literacy navigation through mindfulness strategies when encountering stressful racial encounters. 
Rhonda's memoir of her experience living abroad and being married into an upper caste West African family, titled Repurchased: One Woman's Sacrifice to Save Herself and Her Children, tells her story of love, betrayal, a spiritual awakening, and redemption as she escapes Africa with her sons in the face of unforeseen challenges. Rhonda was a caretaker to her beloved mother (Yvonne Dean), and is the mother of three sons, Alioune (Ali), Mohamet, and Ibrahima, and loving aunt to many nieces. She resides in South Jersey with her family. She is currently writing a screenplay for her first book, Repurchased, and working on her second book. 
Doctoral Students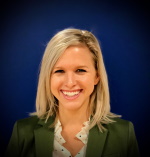 Emily Aisenbrey, Ed.M.
Ph.D. Candidate, Interdisciplinary Studies in Human Development, Penn GSE, Expected 2026
Ed.M. in Prevention Science & Practice, Harvard GSE, 2016
B.A.S. in Psychology, French, Washington University in St. Louis, 2009
Email: emilyaa@upenn.edu
Emily Aisenbrey is a Morris S. Viteles Fellow in the Interdisciplinary Studies in Human Development Ph.D. program. Emily was a special education teacher and instructional coach for 6 years in New Orleans and Chicago Public Schools. In 2016, she earned her Master's from the Harvard Graduate School of Education in Prevention Science and Practice, a program focused on designing and evaluating interventions for young people. She went on to work as the Director of Education for Character Lab, a research-practice partnership dedicated to advancing scientific insights that help kids thrive. While at Character Lab, she founded a youth advisory council and internship program for high school students. Emily's current research centers on enhancing adolescents' and teachers' ability to cope with racial stress in school and reducing racial discipline disparities in school. Emily's other research interests include promoting youth voice, youth-participatory action research, and continuous improvement in educational spaces.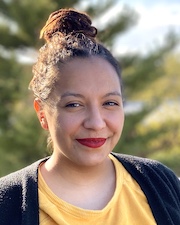 Janay M. Garrett, M.A.Ed
Ph.D. candidate Interdisciplinary Studies in Human Development Program PennGSE, Expected 2021
M.A.Ed. in the Social and Cultural Analysis of Education, California State University, Long Beach, 2016
BA in Sociology and Certificate in African American Studies, Princeton University, 2010
Email:janaymae@upenn.edu
Twitter: @janaymgarrett
Janay Garrett is a 5th year Ph.D. candidate in the Interdisciplinary Studies in Human Development Program. She serves as REC's social media and website communications coordinator. Currently, Janay's work focuses on the feminized labor of Black mothers, also known as m(other)work, a framework that explores the various ways Mothers of Color (in a non-traditional, non-binary sense) actively resist a splintering of their identities, collectively fight for the freedom and livelihood of their children and selves and invest in the intergenerational care of their communities at large. Janay also explores the way that m(other)work as a framework, can be utilized to critically assess current mental health care for Black women during their developmental transition to motherhood and expand future work around mental health care/intervention.
As a parenting doctoral student, Janay has worked with Penn's Family Resource Center to promote changes for parenting students, participated in a variety of conversations about the intersections of critical race theory, mothering, and activism, and has mentored fellow Black graduate students. In the Spring of 2017, Janay was named The Graduate School of Education's Student Government President's Community Leadership Award and has been the recipient of the Family Resource Center's Ph.D. Family Grant two consecutive years. In the Spring of 2020, she was awarded The President Gutmann Leadership Award, Fontaine Society Spring Travel Grant & The Research Focus on Black Education SIG Graduate Student Travel Award (AERA).
Prior to Penn, Janay attended and graduated with her master's degree in education from California State University Long Beach. During her work at CSULB, Janay collaborated with her advisor to explore the history of racial microaggressions in children's literature. Her unpublished master's thesis titled: "The Critical Race Socialization of Black Children" (2018), explored the ways Black activist/organizer mothers resist institutionalized racism in how they raise their children
Selected Publications
Anyiwo, N., Palmer, G. J., Garrett, J. M., Starck, J. G., & Hope, E. C. (2020). Racial & Political Resistance: An Examination of the Sociopolitical Action of Racially Marginalized Youth. Current Opinion in Psychology.
Garrett, J.M., Rogers, C., Whitfield, L., McInnis, D., Thompson, L. (2020). Bringing restorative justice in the classroom. The University of Pennsylvania Graduate School of Education, The Educator's Playbook. https://www.gse.upenn.edu/news/educators-playbook/restorative-justice
Garrett, J.M. (2018). The Critical Race Socialization of Black Children. California State University, Long Beach.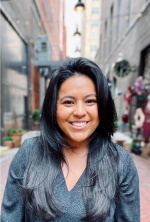 Sasha C. Mejía-Bradford, M.A.Ed., M.A.
Ph.D. student, Interdisciplinary Studies in Human Development, PennGSE, Expected 2026
M.A. in Program Evaluation and Improvement Research, University of Michigan, 2019
M.A.Ed. in Secondary Education, Eastern New Mexico University, 2016
BA in History, Education, and Applied Psychology, University of California Santa Barbara, 2013
Email: scmejia@upenn.edu
Twitter: @SashaCMejia
Sasha C. Mejía-Bradford is a Latina scholar from southern California, a current doctoral fellow at the University of Pennsylvania, Graduate School of Education, in the human development program. Her research interests focus on the ethnic-racial socialization of Latinx adolescents, and the healing potential of racial literacy to address acculturation stress and cultivate healthy familial ties amongst Latinx parents and youth. Having spent six years in the classroom as a high school educator, she values adolescent and teacher voices and places them at the core of her research. She holds two master's degrees, an M.Ed. in Secondary Education from Eastern New Mexico University and a second M.A. in Program Evaluation and Improvement Research from the University of Michigan. After working as a Research and Evaluation Manager at the University of Michigan—ADVANCE, she understands the importance of disseminating equitable and transparent quantitative findings using statistical analysis.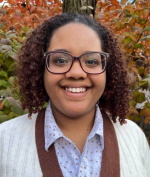 Keriann Mosley, M.S.ED
Ph.D. Candidate, Interdisciplinary Studies in Human Development, Penn GSE, Expected 2027
M.S.Ed. in Interdisciplinary Studies in Human Development, Penn GSE, 2021
BS in Psychology, Albright College, 2013
Email: keriannm@upenn.edu
Keriann Mosley is a 1st-year doctoral student in the Interdisciplinary Studies in Human Development Program. Their work focuses on parent/guardian advocacy in communities of color, particularly in cases of disciplinary action and procurement of resources/supports. Previously, they completed their Master's at the University of Pennsylvania's Graduate School of Education. Before beginning postgraduate studies, they worked as a Research Fellow with the Early Childhood Cognition and Emotions Lab at West Chester University, where they helped carry out federally funded research looking at the positive impacts of arts education in Head Start programs. Their general research interests include: how the history of racism in educational institutions affects how children navigate the school system and eventually life, how parents are imparting generational knowledge and advocacy skills to children, and the intersections of neurodivergence, race, and academic success.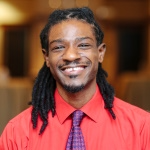 Sean A. Plaskett, M.S.ED
Ph.D. Candidate, Interdisciplinary Studies in Human Development, Penn GSE, Expected 2025
M.S.Ed. in Interdisciplinary Studies in Human Development, Penn GSE, 2016
BS in Psychology, The Ohio State University, 2011
Email: plaskett@upenn.edu
Sean is an educator by profession, having taught grades 6-9 math and science for four years in Houston, TX from 2011-2015 before transitioning to graduate school at Penn GSE for education research in developmental psychology - his area of study in undergrad at The Ohio State University.
He served as an after-school program director and summer camp coordinator in the Philadelphia-based non-profit organization EducationWorks, where he used his background in education and developmental psychology to provide extracurricular academic and social enrichment services for 40 low-income students (grades K-5), professional development training for 13 high school youth workers, and training for program staff on health & safety, conflict-resolution, behavior management, psychosocial/socio-emotional intervention, curriculum development, lesson planning, and lesson implementation.
At Penn, Sean was a T.A. for two of Dr. Howard Stevenson's Afropsych courses - "Psychology of the African American", and "Psychoeducational Interactions with Black Males". He also served as lead instructor for the "Developmental Theories and Applications with Adolescents" course through GSE's Urban Teaching Apprenticeship Program, as well as an adjunct psychology professor teaching "General Psychology" through Eastern University's Prison Education Program for inmates at SCI-Chester working toward their Associate's degrees.
As an AERA member, Sean's research interests are reflected in his involvement with the SIGs for:
Mentorship and Mentoring Practices
Adolescence and Youth Development
Stress, Coping, and Resilience
Spirituality and Education
Caribbean/African Studies in Education
Studying and Self-Regulated Learning
Social and Emotional Learning
---
Faculty Affiliates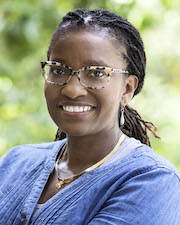 Valerie N. Adams-Bass, Ph.D.
Assistant Professor, Youth and Social Innovation (YSI), Department of Human Services
Faculty Affiliate Youth-Nex Center to Promote Effective Youth Development, University of Virginia Curry School of Education
Ph.D. in Interdisciplinary Studies in Human Development, University of Pennsylvania
Email: vnabass@virginia.edu
Twitter: @DrAdamsBass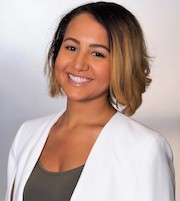 Riana Elyse Anderson, PH.D.
Assistant Professor, Health Behavior & Health Education, University of Michigan, School of Public Health
Ph.D. in Clinical and Community Psychology, University of Virginia
B.A. in Psychology and Political Science, University of Michigan, 2006
Email: rianae@umich.edu
Twitter: @rianaelyse
Riana Elyse Anderson is an Assistant Professor in the Department of Health Behavior and Health Education at the University of Michigan's School of Public Health. She received her PhD in Clinical and Community Psychology at the University of Virginia and completed a Clinical and Community Psychology Doctoral Internship at Yale University's School of Medicine. She also completed a Postdoctoral Fellowship in Applied Psychology at the University of Pennsylvania supported by the Ford and Robert Wood Johnson Foundations. Before joining the University of Michigan, she was an Assistant Professor in Preventive Medicine and the Department of Children, Youth, and Families in the School of Social Work at the University of Southern California.
She uses mixed methods in clinical interventions to study racial discrimination and socialization in Black families to reduce racial stress and trauma and improve psychological well-being and family functioning. She investigates how protective familial mechanisms such as parenting and racial socialization operate in the face of risks linked to poverty, discrimination, and residential environment. Dr. Anderson is particularly interested in how these factors predict familial functioning and subsequent child psychosocial outcomes, especially when enrolled in family-based interventions. She has recently developed a five-session intervention entitled EMBRace (Engaging, Managing, and Bonding through Race) to alleviate racial stress and trauma in parents and adolescents in order to facilitate healthy parent-child relationships, parent and adolescent psychological well-being, and healthy coping strategies.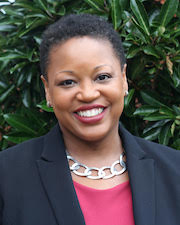 Keisha Bentley-Edwards, Ph.D.
Assistant Professor of Medicine, Duke University
Associate Director of Research, Duke's Samuel DuBois Cook Center on Social Equity
Ph.D., University of Pennsylvania
M.A., Teachers College at Columbia University
B.S., Howard University
Twitter: @Keisha_Bentley
Dr. Keisha L. Bentley-Edwards is an Assistant Professor of Medicine and the Associate Director of Research at the Samuel DuBois Cook Center on Social Equity at Duke University. She is a developmental psychologist and race scholar who uses and creates culturally relevant measurement to understand the experiences of youth. Dr. Bentley-Edwards studies how cultural strengths, including racial socialization, racial cohesion, and religion, can be used to buffer the negative effects of discrimination, bullying, and community violence on health, social, and education outcomes. Although most of her work focuses on African American children and families, she also studies the racial conversations that occur in White families and with White practitioners to inform anti-racism strategies. Her NIH-funded research examines how religious affiliations and spirituality influence cardiovascular risk factors for Black adults.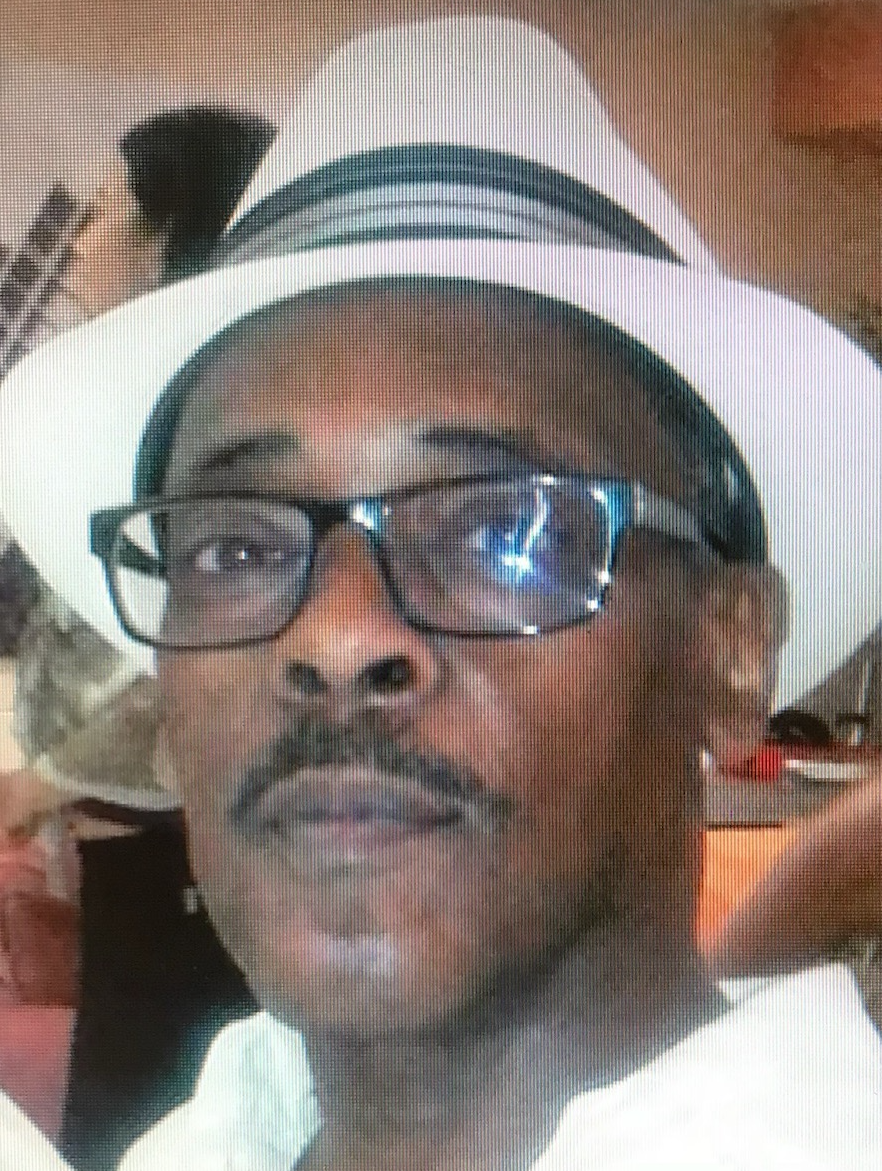 Robert (Brother Robb) Carter, M.S.W.
Executive Director at the Men's Center for Growth and Change in Philadelphia
Part-time lecturer at Penn
Co-founder of D.R.O.P. S.Q.U.A.D. 99 and TheUnity Performance Art Ensembles
Social worker, poet, and storyteller for healing
Brother Robb has been professionally facilitating groups within the human family since July 1976. Brother Robb's therapeutic interventions have centered on healing from racial trauma, domestic violence, anger management, and societal abuse.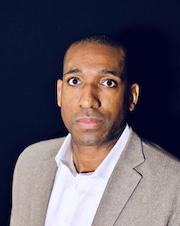 Jackson Collins, Ed.D.
Associate Executive Director, Prep for Prep
Ed.D. in Educational Leadership, University of Pennsylvania
Email: jcollins@prepforprep.org
Jackson A. Collins is the Associate Executive Director of Prep for Prep, a leadership development and educational access organization in New York, NY. He is also a proud Prep for Prep alum. Prior to his professional role at Prep, Jackson served the Associate Head of Upper School and History Department Chair at the Shipley School in Bryn Mawr, Pennsylvania. Prior to Shipley, he worked at The Episcopal Academy where he served as Upper School Form Dean, history teacher, and basketball coach. Jackson began his professional independent school career at his alma mater, Saint Ann's School in Brooklyn, where he was the Coordinator of Interscholastic Athletics (Director of Athletics).
Jackson graduated from Amherst College and earned a Master's in Education Leadership from the Klingenstein Center at Teachers College Columbia University and an Ed.D. in Education Leadership from the University of Pennsylvania. Jackson serves on the Board of Managers for the Oakwood Friends School. He also founded and operates Nine Nickels, a nonprofit organization inspired by his grandmother to promote socioeconomic progress through education and opportunity.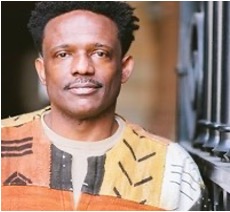 Eric K. Grimes/Shomari, M.S.
Faculty Praxis Affiliate, Racial Empowerment Collaborative
Educator, consultant, speaker, thought partner, trainer, researcher, advocate
Certificate in Community-Based Economic Development, Center for Community Research and Service, University of Delaware, 2005
M.S. in Management and Urban Policy Analysis, Graduate School of Management and Urban Policy, New School University, 2003
B.A. in Economics, Department of Economics, Morehouse College, 1988
Email: BroShomariKazi@gmail.com
LinkedIn: www.linkedin.com/in/brothershomari
Eric K. Grimes (SHOMARI) is a trusted community voice with experience designing, implementing, and managing programs, coupled with a strong background facilitating workshops, conducting staff development and training, developing curriculum and program documents, and evaluating and assessing programs impacting youth, families, and communities. Through his work (kazi), he develops boundary-stretching and transformative learning experiences designed to facilitate Ecosystems of Excellence for vulnerable and marginalized populations. Shomari has worked as a program development and technical assistance consultant to many organizations in Philadelphia and nationwide. He is a part-time lecturer in the Graduate School of Education at the University of Pennsylvania and a featured presenter for various non-profit institutes and workshops sponsored by the University's Netter Center for Community Partnerships and African American Resource Center. He hosts a weekly radio program (GROUNDINGS) on WURD Radio (900AM/96.1FM), Pennsylvania's only Black-owned talk radio station. He is also Founder and Convener of the Village Information Power Network (www.villagepower.net).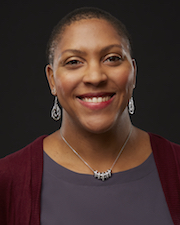 Charlotte Jacobs, Ph.D.
Associate Director, Independent School Teaching Residency
Ph.D. in Teaching, Learning, and Teacher Education, University of Pennsylvania, 2017
M.Ed. in Middle School Humanities, Lesley University, 2006
Email: chjacobs@upenn.edu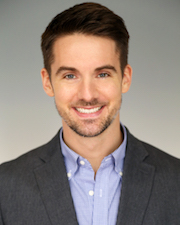 Jason Javier-Watson, Ed.D.
Assistant Principal, Saint Francis Catholic High School, Sacramento, CA
Ed.D. in Reading, Writing & Literacy, University of Pennsylvania, 2016
Website: Dr. Javier-Watson's faculty webpage
Jason served as a postdoctoral fellow of the Racial Empowerment Collaborative from 2016-2018. During his fellowship, he co-facilitated the REC teacher professional development program with Dr. Kelsey Jones, managed the implementation of Project PLAAY at several schools in the Philadelphia area, and facilitated a practitioner inquiry community focused on racial literacy at Mastery Charter School, Thomas Campus.
Jason is a graduate of the Doctoral Program in the Reading, Writing, and Literacy Division within the Graduate School of Education at the University of Pennsylvania. His dissertation is a practitioner inquiry project analyzing school mission and teacher development at a charter school where he formerly served as the dean of students and principal fellow.
Jason's work in schools and his research are influenced by practitioner inquiry, sociocultural models of teaching and learning, and anti-deficit/anti-racist models of schooling—all in the service of producing more equitable educational outcomes for students. Currently, Jason is an Assistant Principal at Saint Francis Catholic High School in Sacramento, California.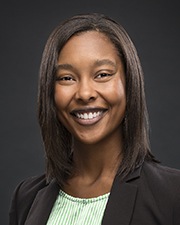 Kelsey Jones, Ph.D.
Assistant Professor in Human Development, California State University, San Marcos
Ph.D. in Interdisciplinary Studies in Human Development, University of Pennsylvania, 2015
Dr. Kelsey M. Jones received her doctorate in Interdisciplinary Studies in Human Development from the University of Pennsylvania Graduate School of Education, where she also completed a postdoctoral fellowship working with the Racial Empowerment Collaborative and the department of Human Development and Quantitative Methods. She holds Bachelor of Arts degrees in Psychology and English from Williams College and a master's degree in Childhood Special Education from Long Island University.  As a former special education teacher, Kelsey pursues participatory and qualitative scholarship that focuses on dis/ability and giftedness in the narratives of and about Black and Brown youth, the racialized school-to-prison pipeline, and racial literacy education as healing for children and adults in stressful teaching and learning environments.  Her current research focuses on the development of accessible racial literacy materials for children, adolescents, families, and educators under the Preparing Educators to Address Racial Literacy and Stress (PEARLS) Program.
Selected Publications
Stevenson, H.C. & Jones, K.M. (2015). What if my Trayvon came home? Teaching a wretched truth about breathing while Black. In K. Fasching-Varner & Nicholas Hartlep (Eds.), The Assault on Communities of Color. Rowman &Littlefield, New York, NY.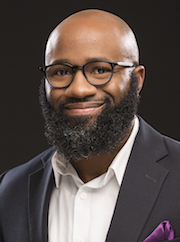 Shawn C.T. Jones, Ph.D., M.H.S.
Assistant Professor, Counseling Psychology, Virginia Commonwealth University
Ph.D. in Psychology, University of North Carolina at Chapel Hill, 2016
M.A. in Psychology, University of North Carolina at Chapel Hill, 2013
M.H.S. in Mental Health, Johns Hopkins University: Bloomberg School of Public Health, 2010
B.S. in Psychology, Duke University, 2008
Email: Scjones4@vcu.edu
Website: Dr. Jones's faculty webpage
Shawn Jones is a National Science Foundation SBE Postdoctoral Fellow in the Human Development and Quantitative Methods division at the University of Pennsylvania's Graduate School of Education. Currently, Shawn works with Dr. Howard Stevenson in the Racial Empowerment Collaborative (REC), which centers on applied research to promote racial literacy and empower families as a means of reducing the deleterious impact of race-related stress. He received his doctorate in Clinical Psychology with a Child and Family emphasis from the University of North Carolina at Chapel Hill and was a Child Clinical Psychology Pre-doctoral intern at UCLA's Semel Institute for Neuroscience and Human Behavior. During his time at UNC, Shawn was both a Ford Foundation Predoctoral and Dissertation Fellow. Shawn also holds a Master of Health Science in Mental from Johns Hopkins University Bloomberg School of Public Health (2010) and a Bachelor of Science in Psychology from Duke University (2008).
Dr. Jones endeavors to impact the psychosocial wellbeing of Black youth and their families by: a) exploring mechanisms undergirding culturally-relevant protective and promotive factors; b) translating basic research into interventions that harness the unique strengths of the Black experience; and c) disseminating this research to be consumed, critiqued and enhanced by the communities the work intends to serve. Clinically, Dr. Jones is committed to the provision of culturally-informed child, couple and family therapy and assessment. Finally, Dr. Jones is passionate about eliminating racial health disparities, particularly those related to mental health services, which he sees as obtainable through stigma-reduction and mental health literacy interventions.
Dr. Jones' research interests have increasingly focused on culturally-relevant protective and promotive factors for Black youth and their families. Currently, Dr. Jones is investigating the dynamics that underlie how Black families navigate the racial socialization of their children through the Raising Our Offspring Every Day (ROOTED) project. ROOTED is a series of three related but distinct studies, each of which uses a mixed method approach (collection of both quantitative and qualitative data). The primary aim of the first study is to use survey and interview methods to elucidate the ways in which Black families representing a diverse structural spectrum (e.g., non-residential co-parents, extended kin, blended families, LGBT couples) undertake the racial socialization of their children together. The primary aim of the second study is to capture the synergistic and bidirectional nature of racial socialization "in the moment", by using media-based scenarios to create and code ecologically-valid, family-level conversations. The primary approach of the third study is to prospectively assess how Black co-parents at various developmental stages anticipate (and modify) teaching their children about race "in-the-future".
Dr. Jones' master's thesis examined the protective role of racial identity in the context of emotional responses to vicarious racism. His comprehensive exam was a systematic review of racial-ethnic mechanisms of change in psychosocial prevention and intervention programs. The resulting peer-reviewed article (Jones & Neblett, 2016), is among the first in the field to offer recommendations for reducing the lack-of "cross-talk" between basic and applied science surrounding racial and ethnic protective factors for Black youth. Dr. Jones' dissertation project used both quantitative (behavioral coding) and qualitative (interview) methods to understand the ways in which two-parent, heterosexual Black couples navigate the racial socialization process. This work revealed ways in which Black families work together to safeguard the psychological well-being of their children, and was supported through a grant by the Fahs-Beck Fund.