REC Team
Executive Director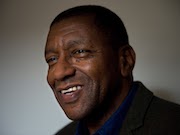 Ph.D. in Clinical Psychology, Fuller Graduate School of Psychology, 1985.
B.A. in Psychology and Sociology, Eastern College, 1980.
Administrative Support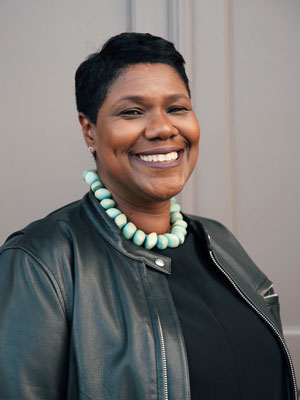 Rhonda Williams, M.L.S
Rhonda comes to the Racial Empowerment Collaborative with a breadth of diverse experiences. With a career that spans over 25 years, Rhonda's formative training in television news and entertainment began at WNYC-TV in New York. She began as a production assistant on a teen-video series and moved on to WNYC- TV's local city hall news show. After 2.5yrs in pre-production and post-production, Rhonda was hired as a researcher at the American Broadcast Company (ABC) news library. Three years later, she began working in the newsroom on the assignments desk as a Logistics Coordinator for the 6:00 PM nightly news broadcast with Peter Jennings and Primetime News segments. Four years later, she relocated to Washington, DC, to serve a position as a Logistics Manager for the CNN news assignment desk during the weekends, she also freelanced as an Associate Producer for Fox television's America's Most Wanted. 
Rhonda has also served as a personal assistant to the owner of the International Senegalese American Bilingual Secondary/High Schools. While living in Dakar, Rhonda began teaching ESL for Suffolk University–Dakar. She also managed contracts with Cesag Management Institute and the Central Bank of West Africa, where she taught ESL courses to a myriad of French-speaking young adults and working professionals English.
It was while in Africa Rhonda learned the importance of story-telling when it comes to instilling pride and a strong sense of self-worth to our posterity. This ingenious sense of empowerment solely for youth through story-telling was something that stuck a familiar-cord when she began to hear about all the initiatives that have been birthed from the Racial Empowerment Collaborative. Particularly, Dr. Stevenson's use of the African proverb, "the lion's story will never be known as long as the hunter is the one to tell it" rang true for Rhonda.
Rhonda's more recent experience in Project Management was acquired in Advertising with DDB New York and SpikeDDB in Brooklyn, where she worked alongside a small and talented group as Spike Lee's Senior Project Manager. Her continued administrative experience came from working with the New Jersey Department of Community Affairs, the Chief Financial Officer and the Assistant Division Director of Legal for the Sandy Recovery Division, the University of Pennsylvania - Penn Museum Williams Director, Julian Siggers, Ph.D. and the Graduate School of Education.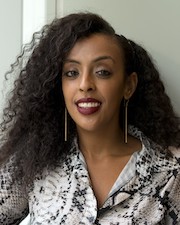 Shamm Petros
Shamm Petros is REC's Research Coordinator and a current master's student in the Professional Counseling program at Penn GSE. She is originally from Eritrea, grew up in New Jersey, and has lived and worked across the Middle East and East Africa. Prior to REC, Shamm helped design and manage education programs for refugees in camps and urban settings. Shamm wants to study the effects of war and trauma on children and families who identify as refugees or migrants. When she is not working, Shamm is reading, cooking, or traveling.
Postdoctoral Fellows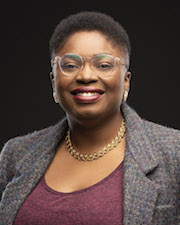 Nkemka Anyiwo
Vice Provost Postdoctoral Fellow, Penn GSE
Ph.D. in Social Work and Developmental Psychology, University of Michigan, Ann Arbor
M.S.W. in Interpersonal Practice, University of Michigan, Ann Arbor
B.A. in African American Studies, University of Maryland, College Park
B.A. in Psychology, University of Maryland, College Park
Email: nanyiwo@upenn.edu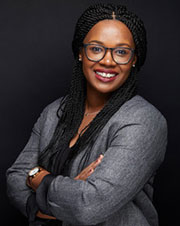 Whitney Polk
National Science Foundation Postdoctoral Research Fellow
Ph.D. (Education) Harvard University, 2020
M.Phil.Ed (Professional Counseling) University of Pennsylvania, 2012
M.S.Ed. (Counseling and Mental Health Services) University of Pennsylvania, 2011
B.A. (Psychology) Temple University, 2009
B.A. (English) Temple University, 2009
Email: wpolk@upenn.edu
Doctoral Students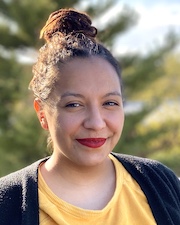 Janay M. Garrett, M.A.Ed
Ph.D. candidate Interdisciplinary Studies in Human Development Program PennGSE, Expected 2021
M.A.Ed. in the Social and Cultural Analysis of Education, California State University, Long Beach, 2016
BA in Sociology and Certificate in African American Studies, Princeton University, 2010
Email:janaymae@upenn.edu
Twitter: @janaymgarrett
Janay Garrett is a 5th year Ph.D. candidate in the Interdisciplinary Studies in Human Development Program. She serves as REC's social media and website communications coordinator. Currently, Janay's work focuses on the feminized labor of Black mothers, also known as m(other)work, a framework that explores the various ways Mothers of Color (in a non-traditional, non-binary sense) actively resist a splintering of their identities, collectively fight for the freedom and livelihood of their children and selves and invest in the intergenerational care of their communities at large. Janay also explores the way that m(other)work as a framework, can be utilized to critically assess current mental health care for Black women during their developmental transition to motherhood and expand future work around mental health care/intervention.
As a parenting doctoral student, Janay has worked with Penn's Family Resource Center to promote changes for parenting students, participated in a variety of conversations about the intersections of critical race theory, mothering, and activism, and has mentored fellow Black graduate students. In the Spring of 2017, Janay was named The Graduate School of Education's Student Government President's Community Leadership Award and has been the recipient of the Family Resource Center's Ph.D. Family Grant two consecutive years. In the Spring of 2020, she was awarded The President Gutmann Leadership Award, Fontaine Society Spring Travel Grant & The Research Focus on Black Education SIG Graduate Student Travel Award (AERA).
Prior to Penn, Janay attended and graduated with her master's degree in education from California State University Long Beach. During her work at CSULB, Janay collaborated with her advisor to explore the history of racial microaggressions in children's literature. Her unpublished master's thesis titled: "The Critical Race Socialization of Black Children" (2018), explored the ways Black activist/organizer mothers resist institutionalized racism in how they raise their children
Selected Publications
Anyiwo, N., Palmer, G. J., Garrett, J. M., Starck, J. G., & Hope, E. C. (2020). Racial & Political Resistance: An Examination of the Sociopolitical Action of Racially Marginalized Youth. Current Opinion in Psychology.
Garrett, J.M., Rogers, C., Whitfield, L., McInnis, D., Thompson, L. (2020). Bringing restorative justice in the classroom. The University of Pennsylvania Graduate School of Education, The Educator's Playbook. https://www.gse.upenn.edu/news/educators-playbook/restorative-justice
Garrett, J.M. (2018). The Critical Race Socialization of Black Children. California State University, Long Beach.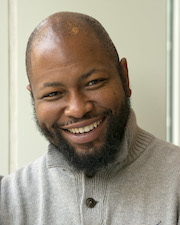 Hasan Amenra
Ph.D. candidate in Interdisciplinary Studies in Human Development, University of Pennsylvania Graduate School of Education
Director of Internal Evaluation: Forward Promise (Robert Wood Johnson Foundation)
Email: hamenra@forwardpromise.org
Hasan is a theoretical practitioner, which he roughly defines as a researcher intensely studying theoretical frameworks, concepts, and constructs as abstract antecedents to concrete applications. All researchers and explainers, in his mind, should at some level be able to explain complex ideas in simple terms--if unable--then the researcher does not understand the idea well enough.
Hasan is currently studying how using symbolic interactionist frameworks can increase our understanding of African American boys and young men's interpretations of social status structures within high poverty inner-city communities.
Hasan is also looking at how disaggregated data can better inform the stories of boys and young men of color. He is also exploring in his work, unique techniques to integrate multiple stakeholder requirements for data and data explanations.
General Research Interests:
How to use, adopt and explain relevant data and statistical analyses to provide authentic resources to inner city communities.
Understanding how racial socialization, masculinity and social context variability influences meaning making for boys and young men of color.
Achieving high test performance on normed assessments using techniques grounded in critical race theory and social justice.
Effective integrations of grounded theory methodologies into quantitative research inquiries.
---
Affiliates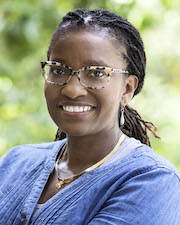 Valerie N. Adams-Bass, Ph.D.
Assistant Professor, Youth and Social Innovation (YSI), Department of Human Services
Faculty Affiliate Youth-Nex Center to Promote Effective Youth Development, University of Virginia Curry School of Education
Ph.D. in Interdisciplinary Studies in Human Development, University of Pennsylvania
Email: vnabass@virginia.edu
Twitter: @DrAdamsBass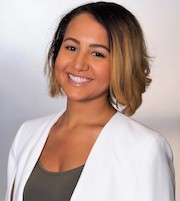 Riana Elyse Anderson, PH.D.
Assistant Professor, Health Behavior & Health Education, University of Michigan, School of Public Health
Ph.D. in Clinical and Community Psychology, University of Virginia
B.A. in Psychology and Political Science, University of Michigan, 2006
Email: rianae@umich.edu
Twitter: @rianaelyse
Riana Elyse Anderson is an Assistant Professor in the Department of Health Behavior and Health Education at the University of Michigan's School of Public Health. She received her PhD in Clinical and Community Psychology at the University of Virginia and completed a Clinical and Community Psychology Doctoral Internship at Yale University's School of Medicine. She also completed a Postdoctoral Fellowship in Applied Psychology at the University of Pennsylvania supported by the Ford and Robert Wood Johnson Foundations. Before joining the University of Michigan, she was an Assistant Professor in Preventive Medicine and the Department of Children, Youth, and Families in the School of Social Work at the University of Southern California.
She uses mixed methods in clinical interventions to study racial discrimination and socialization in Black families to reduce racial stress and trauma and improve psychological well-being and family functioning. She investigates how protective familial mechanisms such as parenting and racial socialization operate in the face of risks linked to poverty, discrimination, and residential environment. Dr. Anderson is particularly interested in how these factors predict familial functioning and subsequent child psychosocial outcomes, especially when enrolled in family-based interventions. She has recently developed a five-session intervention entitled EMBRace (Engaging, Managing, and Bonding through Race) to alleviate racial stress and trauma in parents and adolescents in order to facilitate healthy parent-child relationships, parent and adolescent psychological well-being, and healthy coping strategies.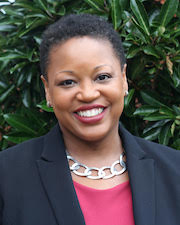 Keisha Bentley-Edwards, Ph.D.
Assistant Professor of Medicine, Duke University
Associate Director of Research, Duke's Samuel DuBois Cook Center on Social Equity
Ph.D., University of Pennsylvania
M.A., Teachers College at Columbia University
B.S., Howard University
Twitter: @Keisha_Bentley
Dr. Keisha L. Bentley-Edwards is an Assistant Professor of Medicine and the Associate Director of Research at the Samuel DuBois Cook Center on Social Equity at Duke University. She is a developmental psychologist and race scholar who uses and creates culturally relevant measurement to understand the experiences of youth. Dr. Bentley-Edwards studies how cultural strengths, including racial socialization, racial cohesion, and religion, can be used to buffer the negative effects of discrimination, bullying, and community violence on health, social, and education outcomes. Although most of her work focuses on African American children and families, she also studies the racial conversations that occur in White families and with White practitioners to inform anti-racism strategies. Her NIH-funded research examines how religious affiliations and spirituality influence cardiovascular risk factors for Black adults.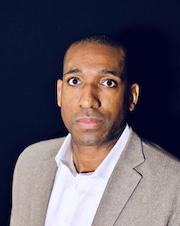 Jackson Collins, Ed.D.
Associate Executive Director, Prep for Prep
Ed.D. in Educational Leadership, University of Pennsylvania
Email: jcollins@prepforprep.org 
Jackson A. Collins is the Associate Executive Director of Prep for Prep, a leadership development and educational access organization in New York, NY. He is also a proud Prep for Prep alum. Prior to his professional role at Prep, Jackson served the Associate Head of Upper School and History Department Chair at the Shipley School in Bryn Mawr, Pennsylvania. Prior to Shipley, he worked at The Episcopal Academy where he served as Upper School Form Dean, history teacher, and basketball coach. Jackson began his professional independent school career at his alma mater, Saint Ann's School in Brooklyn, where he was the Coordinator of Interscholastic Athletics (Director of Athletics).
Jackson graduated from Amherst College and earned a Master's in Education Leadership from the Klingenstein Center at Teachers College Columbia University and an Ed.D. in Education Leadership from the University of Pennsylvania. Jackson serves on the Board of Managers for the Oakwood Friends School. He also founded and operates Nine Nickels, a nonprofit organization inspired by his grandmother to promote socioeconomic progress through education and opportunity.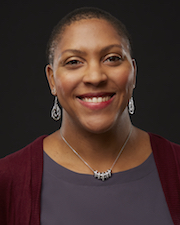 Charlotte Jacobs, Ph.D.
Associate Director, Independent School Teaching Residency
Ph.D. in Teaching, Learning, and Teacher Education, University of Pennsylvania, 2017
M.Ed. in Middle School Humanities, Lesley University, 2006
Email: chjacobs@upenn.edu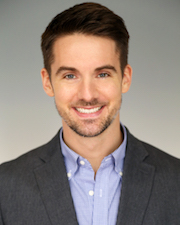 Jason Javier-Watson, Ed.D.
Assistant Principal, Saint Francis Catholic High School, Sacramento, CA
Ed.D. in Reading, Writing & Literacy, University of Pennsylvania, 2016
Website: Dr. Javier-Watson's faculty webpage
Jason served as a postdoctoral fellow of the Racial Empowerment Collaborative from 2016-2018. During his fellowship, he co-facilitated the REC teacher professional development program with Dr. Kelsey Jones, managed the implementation of Project PLAAY at several schools in the Philadelphia area, and facilitated a practitioner inquiry community focused on racial literacy at Mastery Charter School, Thomas Campus.
Jason is a graduate of the Doctoral Program in the Reading, Writing, and Literacy Division within the Graduate School of Education at the University of Pennsylvania. His dissertation is a practitioner inquiry project analyzing school mission and teacher development at a charter school where he formerly served as the dean of students and principal fellow.
Jason's work in schools and his research are influenced by practitioner inquiry, sociocultural models of teaching and learning, and anti-deficit/anti-racist models of schooling—all in the service of producing more equitable educational outcomes for students. Currently, Jason is an Assistant Principal at Saint Francis Catholic High School in Sacramento, California.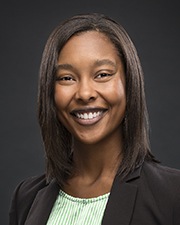 Kelsey Jones, Ph.D.
Assistant Professor in Human Development, California State University, San Marcos
Ph.D. in Interdisciplinary Studies in Human Development, University of Pennsylvania, 2015
Dr. Kelsey M. Jones received her doctorate in Interdisciplinary Studies in Human Development from the University of Pennsylvania Graduate School of Education, where she also completed a postdoctoral fellowship working with the Racial Empowerment Collaborative and the department of Human Development and Quantitative Methods. She holds Bachelor of Arts degrees in Psychology and English from Williams College and a master's degree in Childhood Special Education from Long Island University.  As a former special education teacher, Kelsey pursues participatory and qualitative scholarship that focuses on dis/ability and giftedness in the narratives of and about Black and Brown youth, the racialized school-to-prison pipeline, and racial literacy education as healing for children and adults in stressful teaching and learning environments.  Her current research focuses on the development of accessible racial literacy materials for children, adolescents, families, and educators under the Preparing Educators to Address Racial Literacy and Stress (PEARLS) Program.
Selected Publications
Stevenson, H.C. & Jones, K.M. (2015). What if my Trayvon came home? Teaching a wretched truth about breathing while Black. In K. Fasching-Varner & Nicholas Hartlep (Eds.), The Assault on Communities of Color. Rowman &Littlefield, New York, NY.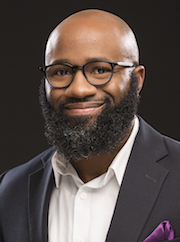 Shawn C.T. Jones, Ph.D., M.H.S.
Assistant Professor, Counseling Psychology, Virginia Commonwealth University
Ph.D. in Psychology, University of North Carolina at Chapel Hill, 2016
M.A. in Psychology, University of North Carolina at Chapel Hill, 2013
M.H.S. in Mental Health, Johns Hopkins University: Bloomberg School of Public Health, 2010
B.S. in Psychology, Duke University, 2008
Email: Scjones4@vcu.edu
Website: Dr. Jones's faculty webpage
Shawn Jones is a National Science Foundation SBE Postdoctoral Fellow in the Human Development and Quantitative Methods division at the University of Pennsylvania's Graduate School of Education. Currently, Shawn works with Dr. Howard Stevenson in the Racial Empowerment Collaborative (REC), which centers on applied research to promote racial literacy and empower families as a means of reducing the deleterious impact of race-related stress. He received his doctorate in Clinical Psychology with a Child and Family emphasis from the University of North Carolina at Chapel Hill and was a Child Clinical Psychology Pre-doctoral intern at UCLA's Semel Institute for Neuroscience and Human Behavior. During his time at UNC, Shawn was both a Ford Foundation Predoctoral and Dissertation Fellow. Shawn also holds a Master of Health Science in Mental from Johns Hopkins University Bloomberg School of Public Health (2010) and a Bachelor of Science in Psychology from Duke University (2008).
Dr. Jones endeavors to impact the psychosocial wellbeing of Black youth and their families by: a) exploring mechanisms undergirding culturally-relevant protective and promotive factors; b) translating basic research into interventions that harness the unique strengths of the Black experience; and c) disseminating this research to be consumed, critiqued and enhanced by the communities the work intends to serve. Clinically, Dr. Jones is committed to the provision of culturally-informed child, couple and family therapy and assessment. Finally, Dr. Jones is passionate about eliminating racial health disparities, particularly those related to mental health services, which he sees as obtainable through stigma-reduction and mental health literacy interventions.
Dr. Jones' research interests have increasingly focused on culturally-relevant protective and promotive factors for Black youth and their families. Currently, Dr. Jones is investigating the dynamics that underlie how Black families navigate the racial socialization of their children through the Raising Our Offspring Every Day (ROOTED) project. ROOTED is a series of three related but distinct studies, each of which uses a mixed method approach (collection of both quantitative and qualitative data). The primary aim of the first study is to use survey and interview methods to elucidate the ways in which Black families representing a diverse structural spectrum (e.g., non-residential co-parents, extended kin, blended families, LGBT couples) undertake the racial socialization of their children together. The primary aim of the second study is to capture the synergistic and bidirectional nature of racial socialization "in the moment", by using media-based scenarios to create and code ecologically-valid, family-level conversations. The primary approach of the third study is to prospectively assess how Black co-parents at various developmental stages anticipate (and modify) teaching their children about race "in-the-future".
Dr. Jones' master's thesis examined the protective role of racial identity in the context of emotional responses to vicarious racism. His comprehensive exam was a systematic review of racial-ethnic mechanisms of change in psychosocial prevention and intervention programs. The resulting peer-reviewed article (Jones & Neblett, 2016), is among the first in the field to offer recommendations for reducing the lack-of "cross-talk" between basic and applied science surrounding racial and ethnic protective factors for Black youth. Dr. Jones' dissertation project used both quantitative (behavioral coding) and qualitative (interview) methods to understand the ways in which two-parent, heterosexual Black couples navigate the racial socialization process. This work revealed ways in which Black families work together to safeguard the psychological well-being of their children, and was supported through a grant by the Fahs-Beck Fund.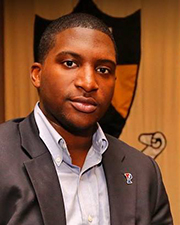 Lloyd M. Talley, Ph.D.
Ph.D. in Interdisciplinary Studies In Human Development, University of Pennsylvania Graduate School of Education, 2018
M.S.Ed. in Education, Culture & Society, University of Pennsylvania Graduate School of Education, 2014
B.A. in Communication & Culture, Howard University, 2010
Postdoctoral Associate, Vivian A. and James L. Curtis Center for Research and Training University of Michigan School of Social Work
Postdoctoral Associate, Samuel Dubois Cook Center on Social Equity at Duke University
Email: LTalley@gse.upenn.edu
LinkedIn: lmtalley
Dr. Lloyd M. Talley is a mixed-methods developmental psychologist and interdisciplinary social policy and programs researcher with a focus on Black men and their communities. After completing a one-year postdoctoral fellowship with Duke University Samuel Dubois Cook Center on Social Equity health equity working group, he is now the Vivian A. and James L. Postdoctoral Fellow at the University of Michigan School. Talley received his Ph.D. in Applied Psychology and Human Development and Master of Science in Education from the University of Pennsylvania and his Bachelor of Arts in Communication and Culture from Howard University. His research focuses primarily on two areas: (a) ecological and social-emotional factors that influence the risk and resilience of boys and young men of color (BYMOC) using large administrative data sets and (b) the translation of these findings into the development of culturally relevant health interventions that prevent risk and promote resilience in school and community contexts. A core theme throughout his research is the use of identity-focused, ecological, and person-centered models to examine and evaluate the health and social outcomes of young men, from middle childhood through emerging adulthood, and interventions to promote their well-being. Overall, Talley seeks to develop complex models of human behavior which highlight the central role of identity development and socialization processes in behavioral patterns and social outcomes in context.
Dr. Talley's research program currently consists of three major projects: (1) He is the principal investigator of "Exploring Black Manhood and Domain-Specific Risk-Taking in African American Emerging Adult Men", a secondary data analysis of the cognitive, social, and emotional factors that influence risk taking in a sample of 611 young men of color from high-risk communities in Philadelphia. (2) Talley is also the primary investigator and interventionist of the Teachers' Empowerment, Networking, and Development (TEND) Program, an eight-session gender and race-tailored teacher empowerment and professional development intervention for first and second year Black Male teachers. This work is being done in conjunction the New York City Mayor's office and Department of Education through the New York City Men Teach initiative.  (3) Finally, he is a co-investigator with researchers at the University of Pennsylvania School of Nursing of a funded NIH Exploratory/Developmental Research Grant (R21) for a mixed-methods feasibility study,  to comprehensively investigate multilevel, ecological factors that contribute to cardiovascular disease (CVD) among Black men in the transition to adulthood, using biometric screening (e.g., lipids), to objectively measure behavioral factors (e.g., physical activity monitoring), and examine environmental exposures using a Global Positioning System
In his future work, Dr. Talley plans to clarify the moderating role of masculinity, racial identity, and adverse life course experiences in the stress responsivity of Black emerging adult men in order to will develop more comprehensive biobehavioral and ecological models of Black male identity development. He will also extend his work on the development and evaluation of race and gender-specific interventions and social policy initiatives that target Black adolescents and emerging adults.
Selected Publications
Slaughter-Acey, J. C., Talley, L. M., Stevenson, H. C., & Misra, D. P. (2018). Personal Versus Group Experiences of Racism and Risk of Delivering a Small-for-Gestational Age Infant in African American Women: A Life Course Perspective. Journal of Urban Health, 1-12.
Baker, J. L., Stevenson, H. C., Talley, L. M., Jemmott, L.S., & Jemmott, J. (2018) Development of a barbershop based violence intervention for young Black emerging adult men. Journal of Community Psychology. doi: 10.1002/jcop.21971
O'Leary, A., Talley, L.M., Frew, P. (2016) Preface. In O'Leary & Frew, P., (Eds.). Poverty in The United States: Voices of Women; Atlanta, GA: Springer
Warren C.A. & Talley, L.M. (2016) Nice White Ladies: Race, Whiteness and the Preparation of a More Culturally Responsive Teaching Force. In S.D. Hancock & C.A. Warren (Eds.). White Women's Work: Examining the Intersectionality of Teaching, Identity, and Race. Charlotte, NC: Information Age Publishing